AWARDS ACCOLADES

The Brandlaureate Awards 2010-2011
Frontken was awarded by THE BRANDLAUREATE for ASIA PACIFIC's Best Brands in the category of Corporate Branding - Engineering in 2010-2011.
THE BRANDLAUREATE - For those of you who aren't familiar with the award, this is The Grammy Awards for Branding. The trophy speaks of success of the brands as The No.1 and THE leader in their respective industry. Companies are grouped into division and judged by a panel of industry experts and accessed based on stringent standards.
Frost & Sullivan 2010 Best Practices Award
South East Asia Technology Innovation Award - Semiconductor Services Market.
RECOGNITION OF APPRECIATION

Manila Water Company Inc.
Certification Of Appreciation for Water Restoration Services
Siemens
Supplier Award for Outstanding Performance of Repair and Maintenance of Turbine Components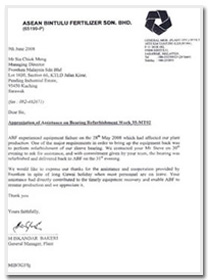 ASEAN Bintulu Fertilizer Sdn. Bhd.
Certification of Appreciation on Assistance for Bearing Refurbishment Work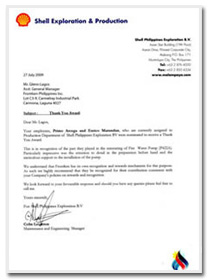 Shell Exploration & Production
Certification of Appreciation for Outstanding Performance of Reinstating Fire Water Pumps
Keppel Shipyard
Certification of Recognition on Contribution for Marlim Leste Field Development
QUALITY
CERTIFICATIONS

We are committed to preventing workplace injury & ill health through continuous improvement and implementation of our HSE policy. We will comply and wherever possible exceed local legislations that are in place to protect and preserve our environment.
We are also dedicated to providing high quality products and services through research, innovation and quality management systems.
ISO 9001:2008
- Frontken (Singapore) Pte Ltd (Plant 1)
- Frontken (Singapore) Pte Ltd (Plant 2)
- Frontken East Malaysia Sdn Bhd (Kuching)
- Frontken Malaysia Sdn Bhd (Shah Alam)
- Frontken Malaysia Sdn Bhd (Kulim)
- Frontken Johor Sdn Bhd
- Frontken Philippines Inc.
- Frontken Projects Pte Ltd
ISO 14001:2004
- Frontken Malaysia Sdn Bhd (Kulim)
- Frontken Projects Pte Ltd OHSAS 18001:2007
- Frontken Projects Pte Ltd BS OHSAS 18001:2007
- Frontken (Singapore) Pte Ltd (Plant 2)
- Frontken Johor Sdn Bhd
- Frontken Malaysia Sdn Bhd (Shah Alam)
- Frontken East Malaysia Sdn Bhd (Kuching)